Wasting too much time on PowerPoint? Get the Flevy.com PowerPoint Toolkit for FREE (retail value of $39).
About the Toolkit
The Flevy.com PowerPoint Toolkit contains over 50+ slides worth of diagrams, shapes, charts, tables, and icons for you to use in your business presentations. Download it for free by entering your email address on the above form. You will receive a download link to the toolkit at your email address you provided.
Partial Preview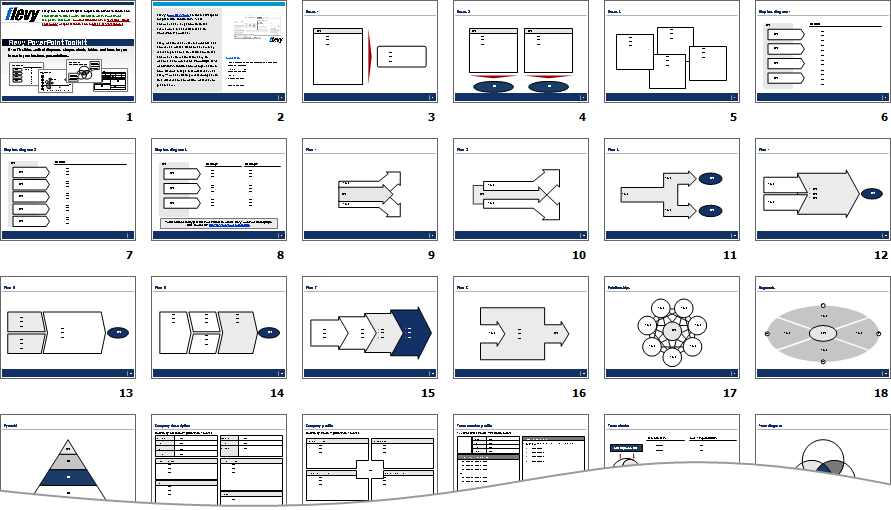 About Flevy.com
Flevy is the marketplace for premium business documents. We have business frameworks/methodologies, presentation templates, financial models, and other similar documents. Flevy is focused on providing documents of the same caliber you'd expect produced by top-tier consulting firms. In fact, most of our contributors are ex-consultants from these organizations, including McKinsey, Bain, and Deloitte.