Working on your organization's or a client's corporate strategy?  Get our Strategy Development Discussion Deck for FREE (retail value of $30).
About the Strategy Development Discussion Deck
This is a discussion deck template for a corporate strategy development session. In this discussion, we go through a 2-prong approach to growth and evaluate the merits of various growth drivers. This presentation follows the standard management consulting Headline-Body-Bumper format. (This exact document is available for purchase on Flevy.com for $30.)
Partial Preview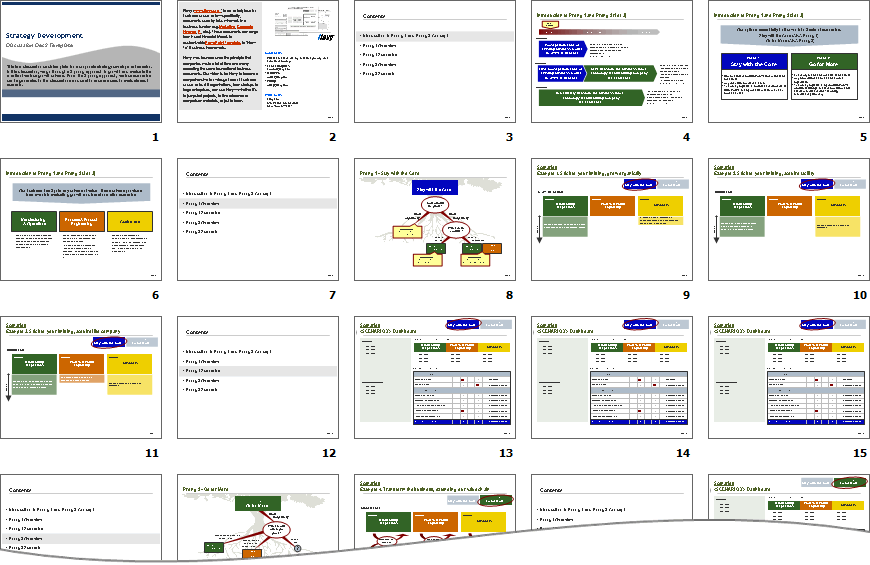 About Flevy.com
Flevy is the marketplace for premium business documents. We have business frameworks/methodologies, presentation templates, financial models, and other similar documents. Flevy is focused on providing documents of the same caliber you'd expect produced by top-tier consulting firms. In fact, most of our contributors are ex-consultants from these organizations, including McKinsey, Bain, and Deloitte.